Eugene Department's Explosive Disposal Unit (EDU) has several bots whose designs on down to the parts themselves would be familiar with our team members.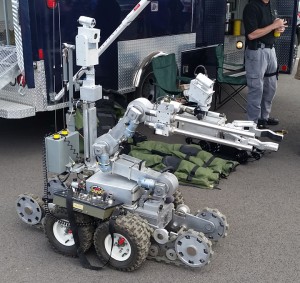 At a local airshow, I got a chance check out several of them. This is the largest model. The drive trains were similar between the different bots, with powered tracks fore and aft.
All of the bots looked very stout and rugged. The 120 lb rule didn't apply here. The large bot even had it's own ramp to get in and out its area of the truck.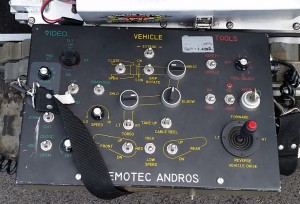 Their drive station was well laid out with the controls for the various joints along a diagram of the armature.  The movement for the fore and aft tracks are also placed within an illustration of the mechanism.
Pretty interesting to see a robot that was really pretty close to the typical FIRST form factor.