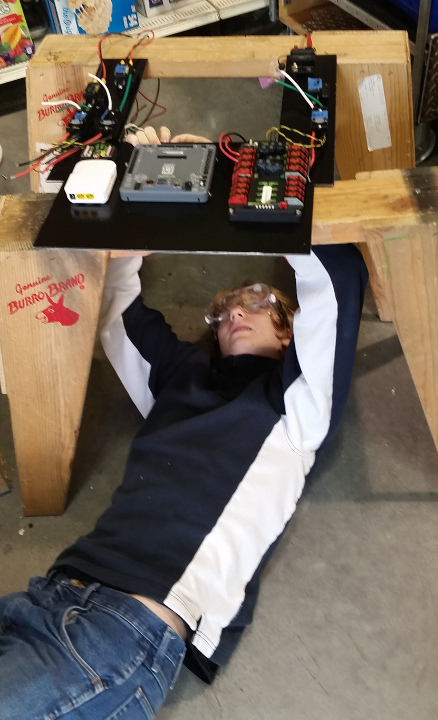 Electrical team member River H works the underside of the electrical board.
For several years now, we've been putting all major electrical components on a single board that can be fairly easy to take on and off. While we haven't put the drive motors directly on it, we have been known to place a solenoid or two if there is room.
This year was a bit different with a large "hole" for the boulder to pass through.