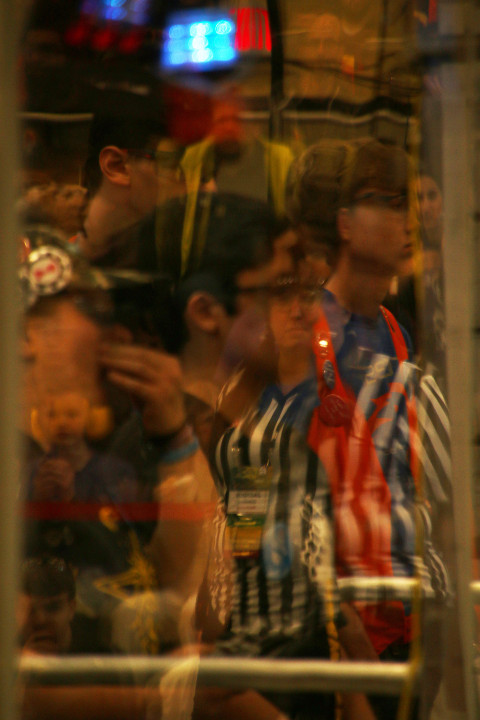 For some of us, competitive events are a blur of activity.  Many thanks to Steve for helping capture our time in Philomath-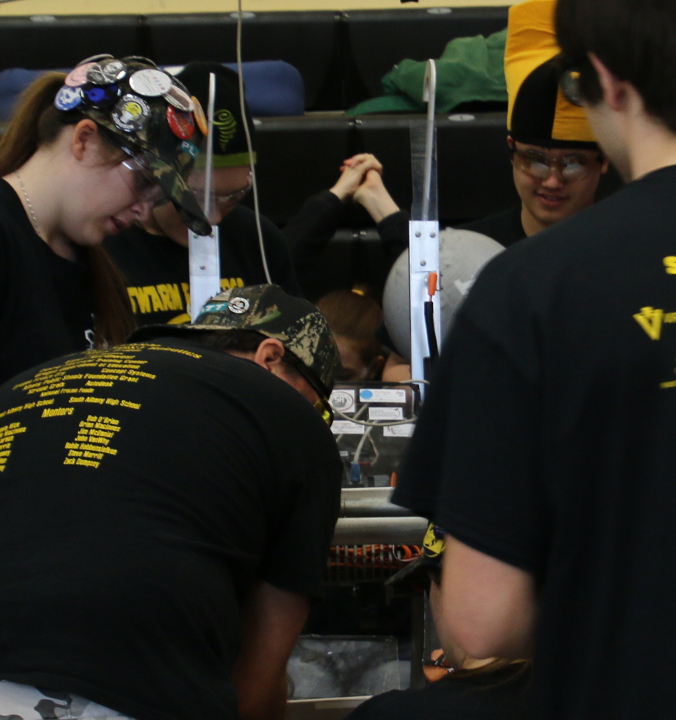 The pit crew had a huge task on their hands this year. With never enough time, they managed to get a working bot on the field!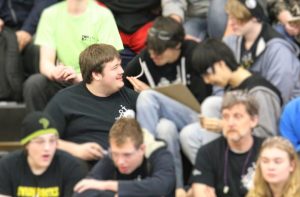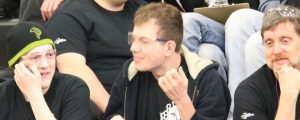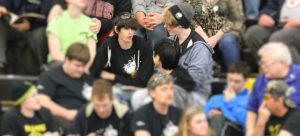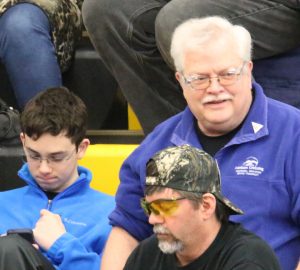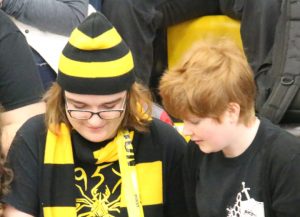 The work in the stands kept team members on their toes as well.
Keeping track of how the other teams were doing, means watching all their matches and being an expert on them.
That doesn't mean there's no time for a quick chat or two.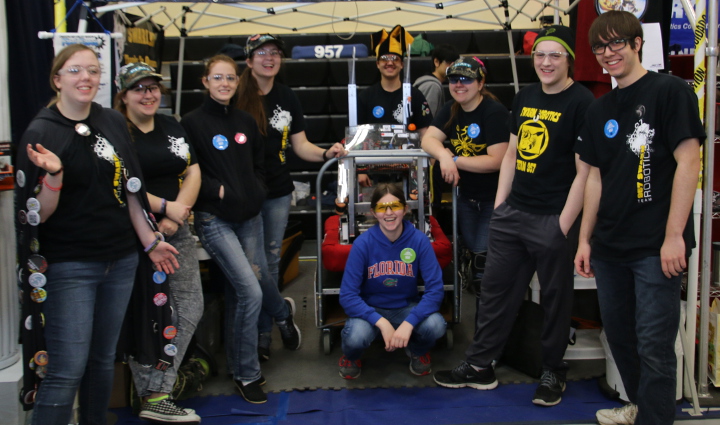 Part of the 2016 pit crew and helpers keeping it loose in Philomath.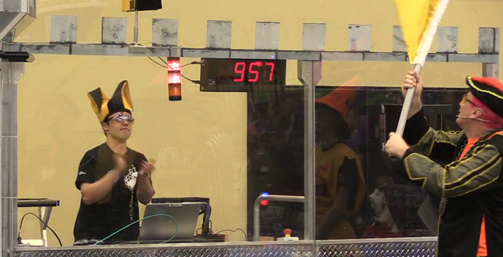 Sometimes jester, never a clown.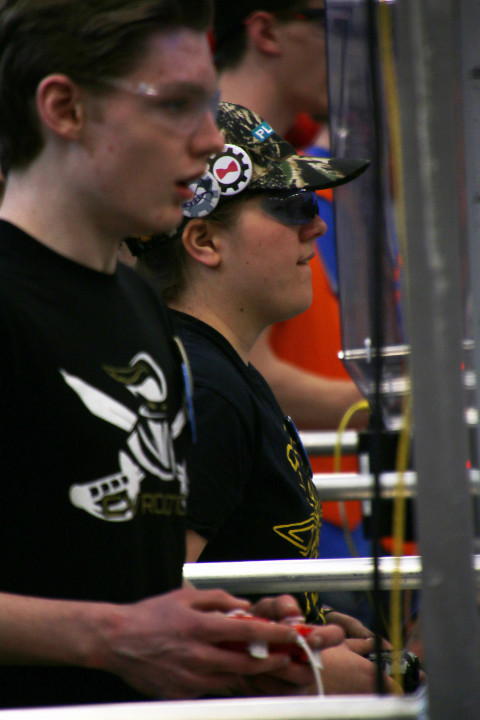 Driver extraordinaire