We have been hitting it hard at the shop to get our 2016 bot ready for scrimmaging at the Oregon State Fair.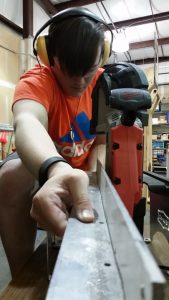 Working on the 2016 bot gives our members a great opportunity to jump in and get their hands dirty.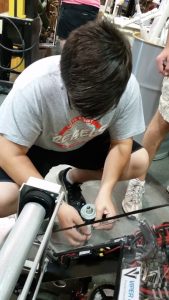 With the advantage of hindsight and time, we are excited to be continuing our work on this bot.   With its belt driven six wheels, ball capture and launch abilities, and compact size this bot has a lot of fun potential.
New for this competition is Java. We've been running Labview, but are switching over our software to Java. We are excited for the learning opportunities it offers and have already been driving the bot successfully and rumor has it, launching boulders…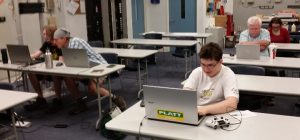 But it wouldn't be summer without out other project…shhhhh…