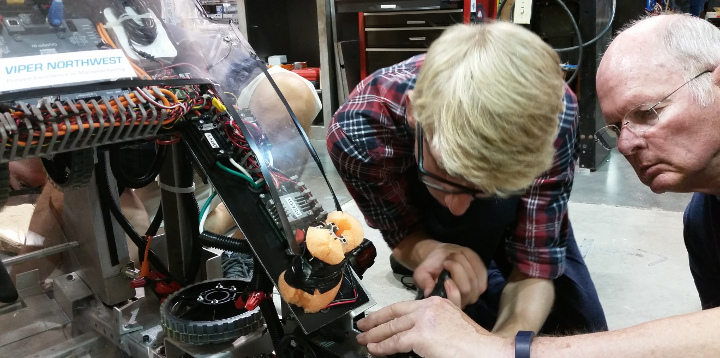 Yup, we go all summer.  This year we are working towards running our bot at the State Fair on August 27th. But this is also an excellent time to hone our skills and take on new members.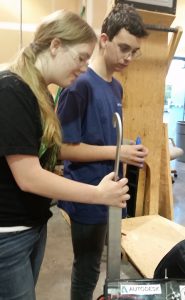 There's plenty to do if you are looking to work and to learn. The 2016 bot provides a great platform to work on old problems and come upon new ones. We will be simplifying our bot a bit, but hope to get a lot of good use out of it until it's time to take it down and build a new one.
Eventually, our bots get recycled into new ones, made into special projects, end up in a tote on the shelf, or sent off to scrap.  Our members, however, continue to learn and grow. Every year is a new game, a new team, and opportunity to try new things. Last year it was belts and a new drive train, this year maybe Java code and something else?