As you can tell, it's been a while since the place had a good cleaning. Thanks to all the effort, we are now much more efficient; standardizing on common hardware, simplifying tool-sets, focusing on what we need, and building a team.
Plus, w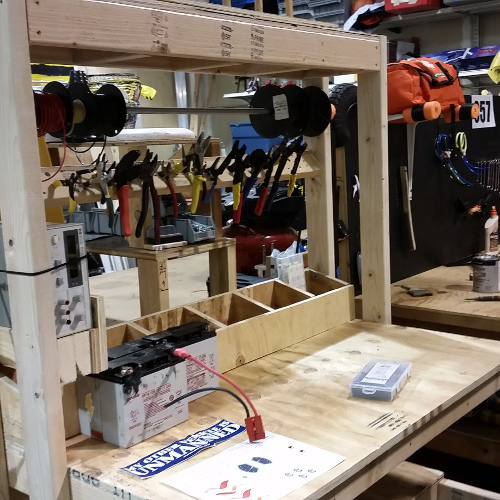 e have a sweet, new electronics bench, with tools, outlets, hardware and storage bins right at hand. New electronics' bench A big thanks to Eric for the plans, Lasso for the build, both of them and Joe for the materials….and all the students who helped.
Also a big thanks to all those who brought food for the effort. We had a well fed team!