Many thanks to the veterans for their service.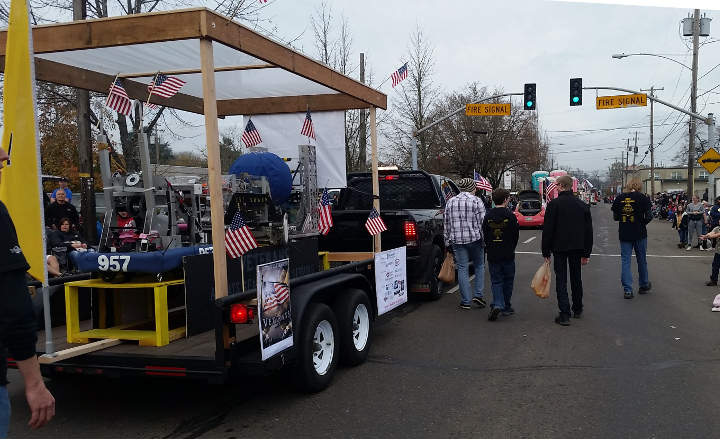 Today we participated in the largest veterans day parade west of the Mississippi. It is a super opportunity to show our support as well as participate in our community. We always get a great response from the crowd and this year was no different. From chatting to veterans about our team, to showing our robots to elementary school students, we are proud to be Albany high schools' FIRST robotics team.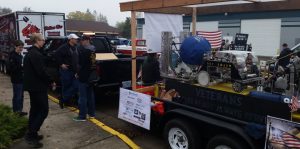 A big thank to Jim and the rest of the crew for putting together the float, truck, and trailer. It was great to have three robots to show.