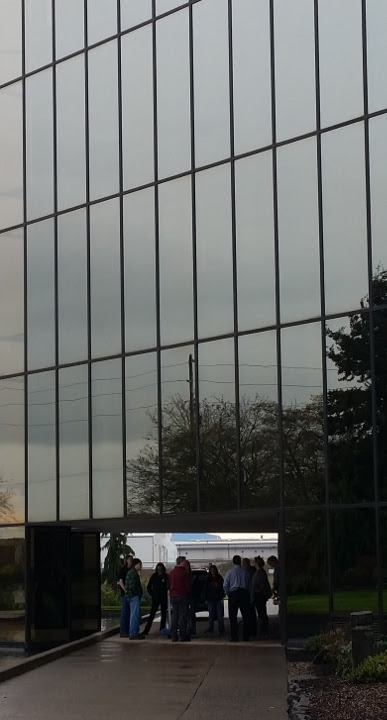 Always a pleasure showing off our robot to the good folks at OFD.
They use a lot of similar technology in their processing systems as we do on our robot, plus their's tastes great. (FRC robots, not so much.)
OFD is a great supporter of STEM education in our community . From high school FRC, community college Mechatronics, to university MECOP, they are involved in with local programs.
OFD has been a sponsor of our team for many years, and it's been a privileged to bring the team out to their location. They've been able to see students over their time in school with many having done several demos at the front of the building.
While we haven't pushed anyone into the fountains yet, despite OFD engineers and VP's driving the bot, that possibility keeps things exciting.