It was with bleary eyes we made our way to OSU where the 2018 FIRST FRC competition would be announced to the entire planet! SWARM, along with a number of other Oregon teams, soon woke up.
Our MC had a number of us simulating a robot – with CPU, data transmission, sensors, drive train, and manipulators.
After the big game reveal, some of us waited to pick up the kick-off-kit, while others made their way back to the hive.
Do not rush the understanding of the game; it is critical for team success, and something you will appreciate in those long hours in the coming weeks.
We used electronic and paper copies, broke into small groups and individuals and began going through the text. The idea being all would have a good over-all understanding of the game.
To insure this is the case, some of our seasoned veterans got together to come up with a short quiz, given to the rest of the team (mentors included.)
We spent the afternoon coming up with a strategy using a team based approach and scoring decision matrix.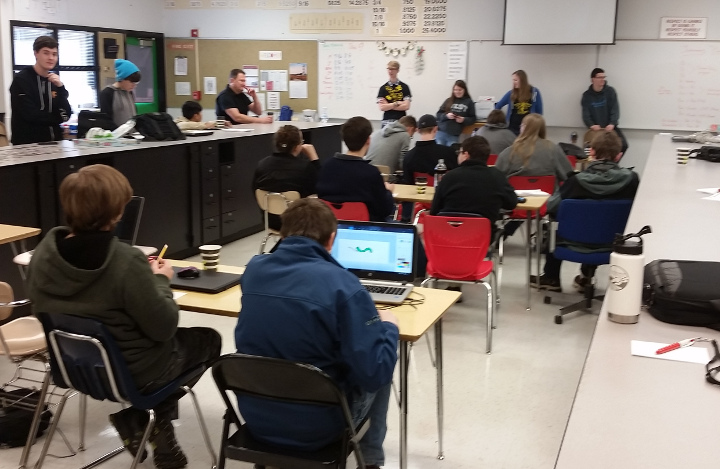 Mentor Joe is story boarding our design process this season: