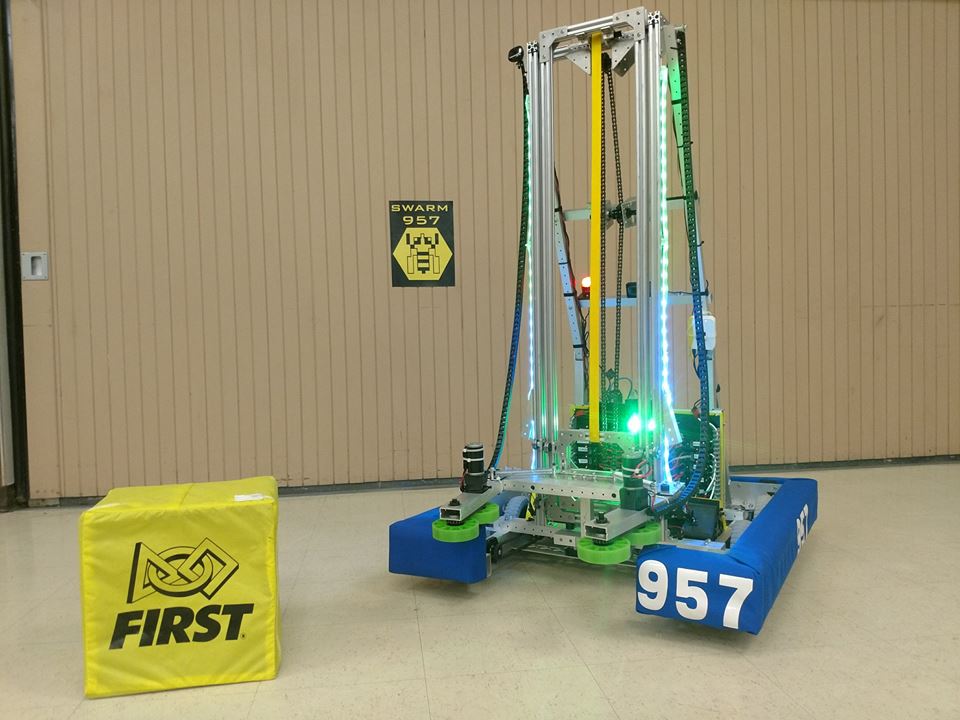 Hello. My name is Otis.
Named after the inventor of the modern elevator with safety brakes, Elisha Otis, our robot also includes a bit of code to keep things from going south.
This year's bot is based on the proven West Coast drive train. Ours feature pneumatic wheels to smoothly get over the mid-field wire cover, as well as solidly traversing the ramps around the scale.
Rules for robots number 3, Thou shall not make a tippy robot.
-Steve Merrill (mentor emeritus.)
To keep to this rule, we place things low – battery, motors, and a double sided e-board, are nestled in tight by the belly pan. A light weight superstructure and elevator helps in this weight distribution. With software, we can reduce drive power while boosting power cubes.
We place cubes both high and low to control the scale, the switch is easily within our range, and we can pass cubes to the human player. Our drive team has past experience in competition and has been practicing with Otis long before bay & tag.
Watch for our autonomous play during competition. We have more than a few moves that will turn heads.
And to top it off, our light display is synced to a variety of conditions.
Stay tuned for more…