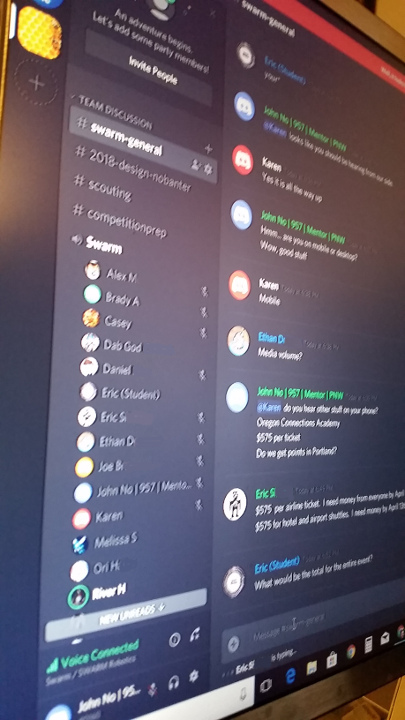 Team SWARM does not rest  between events.  For a quick mid-week meeting, we turned to our online solution – Discord.
With both voice and text chat, we held a discussion including brainstorming and offering tasks on a variety of topics surrounding our future plans for 2018.
This is not only a great way to get things done, but it is a valuable experience for students who will be increasingly asked to collaborate remotely. It is important to see how these platforms offer a valuable way to organize,
Tonight's 1.5 hours was well spent, with the outline of what we need to do sketched out, including the possibility of competing on the international stage.