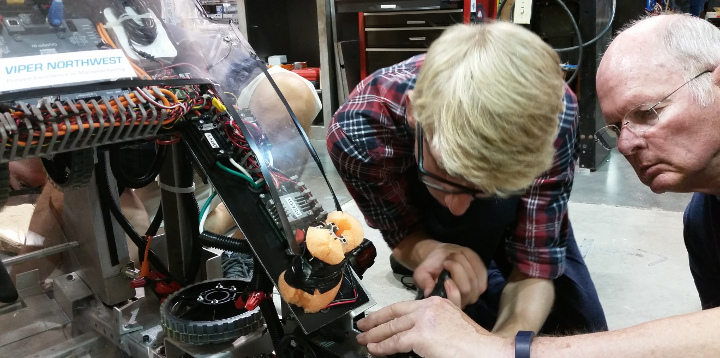 Please help our all-volunteer organization.
Donations can be made electronically through the Greater Albany Public School District website by selecting one of the High Schools and then the Robotics program.  Make a donation
Donations in the forms of checks can be made out to:
SWARM Robotics WAHS
Mail checks to:
FIRST Robotics Team 957
c/o West Albany High School
1130 Queen Ave. SW
Albany, OR 97321
FIRST Team 957 is a club run via the Greater Albany School District.  We are under the district's non-profit status. If you are interested in more financial information, including becoming a sponsor, check out our Be A Sponsor page.