Download our Brochure!
Click here to donate to support Team 957 monetarily.
Executive Summary:
The program's goals are to provide students with a positive experience as member of a development team focused on using science, technology, engineering, and mathematics to build a robot for FIRST competition. To develop skills needed to run the team including fundraising, finance, and advertising. And, to work toward opportunities for community outreach.
Team 957 began in 2002 and is recognized as a high school club for students in the Greater Albany School District, both South and West High Schools. We are an all volunteer organization of parents, community members, and sponsors.
We are able to use the school district's 501c3 status for tax deductible donations to our team. Our yearly budget begins at $10,000, with half of that going towards FIRST registration and the rest to build the robot and run the team. Our income is based on grants, sponsorship from local businesses, individual's contribution, and team member's service. People like you.
Sponsors are recognized on various Team 957 promotional materials (t-shirts and banners) at local and regional events, have their name/logo placed on the competition robot, and on this web site. Additional promotional levels available
If you would like to support the team, your assistance will be greatly appreciated.
info@team957.com
Team Details
Budget
Expenses for a years' full competition schedule.
Season FIRST Fee                             ~$5,000
Robot Parts & Equipment                 $3,000
Team expenses                                   $2,000
TOTAL                                                 $10,000
Depending on how well we do we require an additional:
District Competition Travel               $4,000  (Every 2 years to Spokane area)
World's Competition Travel          ~$25,000
History
For more about team 957.
In Kind
Although most donations are in monetary form, we also have many equipment and resource needs. If you have equipment or merchandise items you would like to donate, please feel free to contact us.
Sponsorship levels
Promotional visibility is associated with amount donated:
Worker Bee: $50 – $499 (Website)
Q

ueen Bee: $500 – $2,999 (T-shirt / Blue Alliance)

Beekeeper: $3,000 plus (Banner / Robot)            
Sponsorship
Printable brochure & gift form: Sponsor Albany High Schools' FIRST Robotics Team 957.
Yes, I want to sponsor Team 957 SWARM Robotics. I fully understand that this team is comprised of students from West Albany and South Albany High Schools.
My gift will help local students advance their knowledge and skills in science, engineering, math, business and marketing, while building life skills that will help build a productive community.
Team 957 SWARM Robotics is run through the Greater Albany School District and falls under the school's non-profit status.
All donations received after February 1st will be applied to the following year's marketing materials.
Enclosed is my gift of $_____________
Your Name:______________________
Company:________________________
Address:_________________________
Phone:___________________________
Email:___________________________
Contact for Logo:__________________
Please make all checks payable to:
"SWARM Robotics WAHS"
Mail the above information along with your donation to: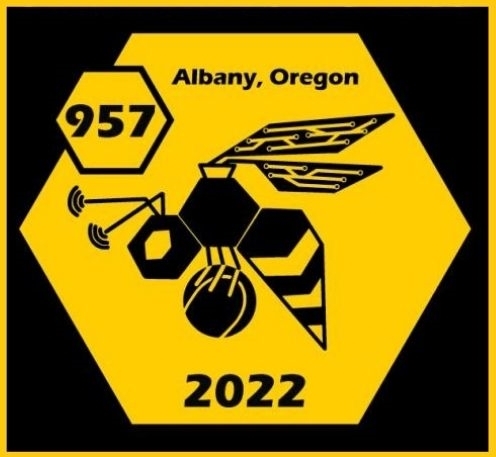 FIRST Robotics Team 957
c/o West Albany High School 
2100 Elm St. SW
Albany, OR 97321