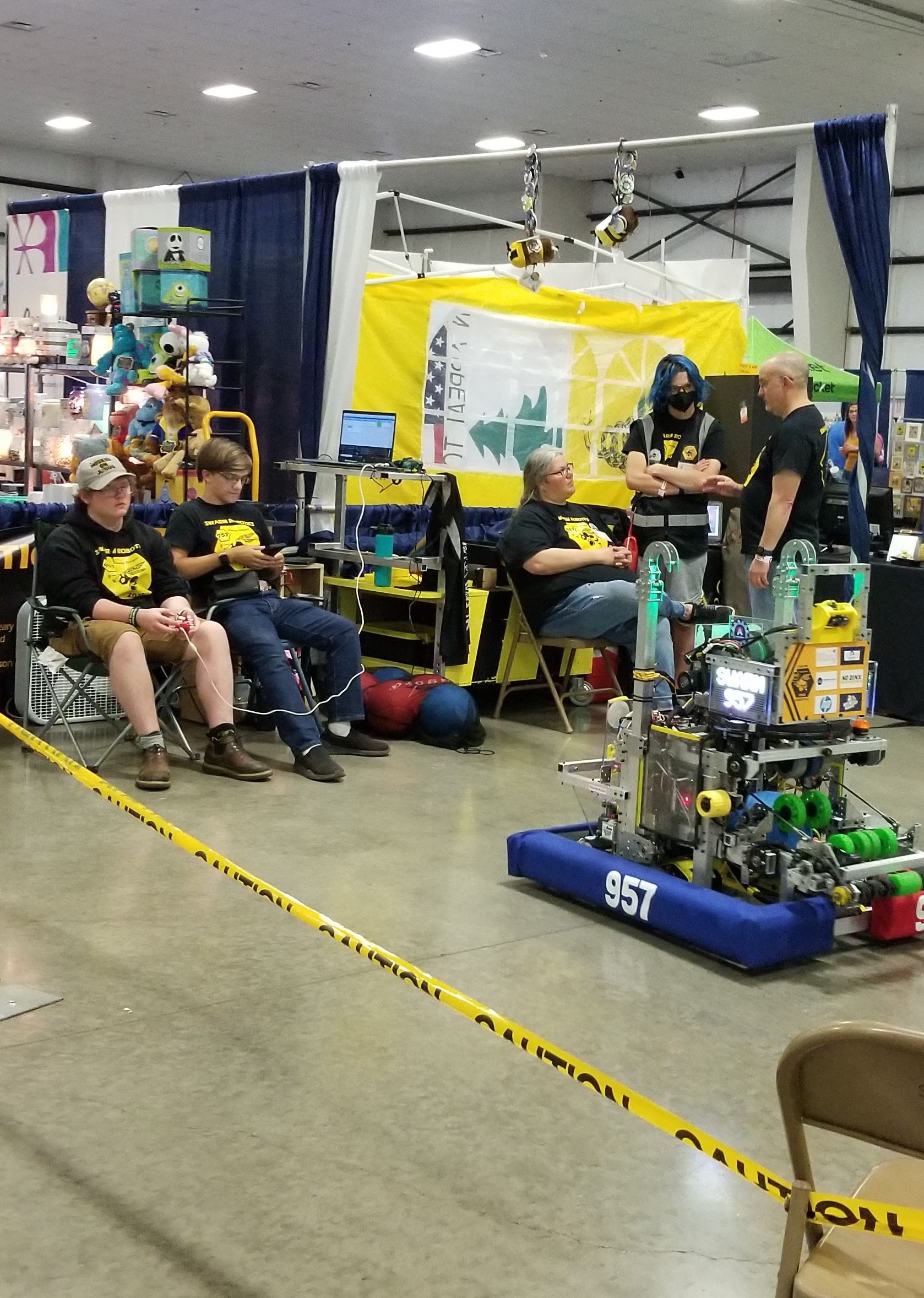 SWARM meets on Wednesday
evenings from 6-8pm, All Year.
In the Fall
Meetings get longer, from 6-8:30, then 9. And will increase to Monday & Wednesday evenings.
Training is ramped up to prepare for Build Season.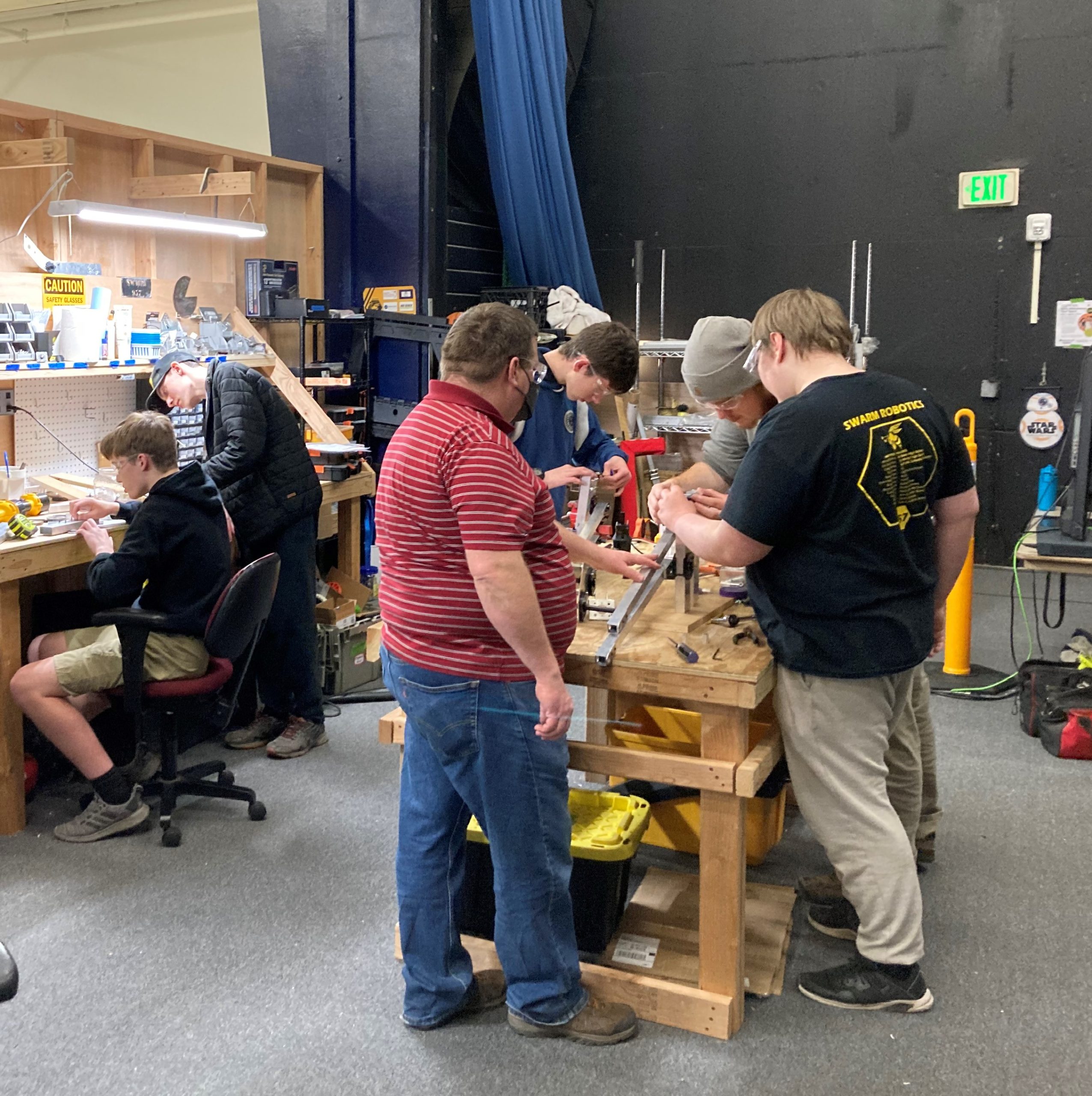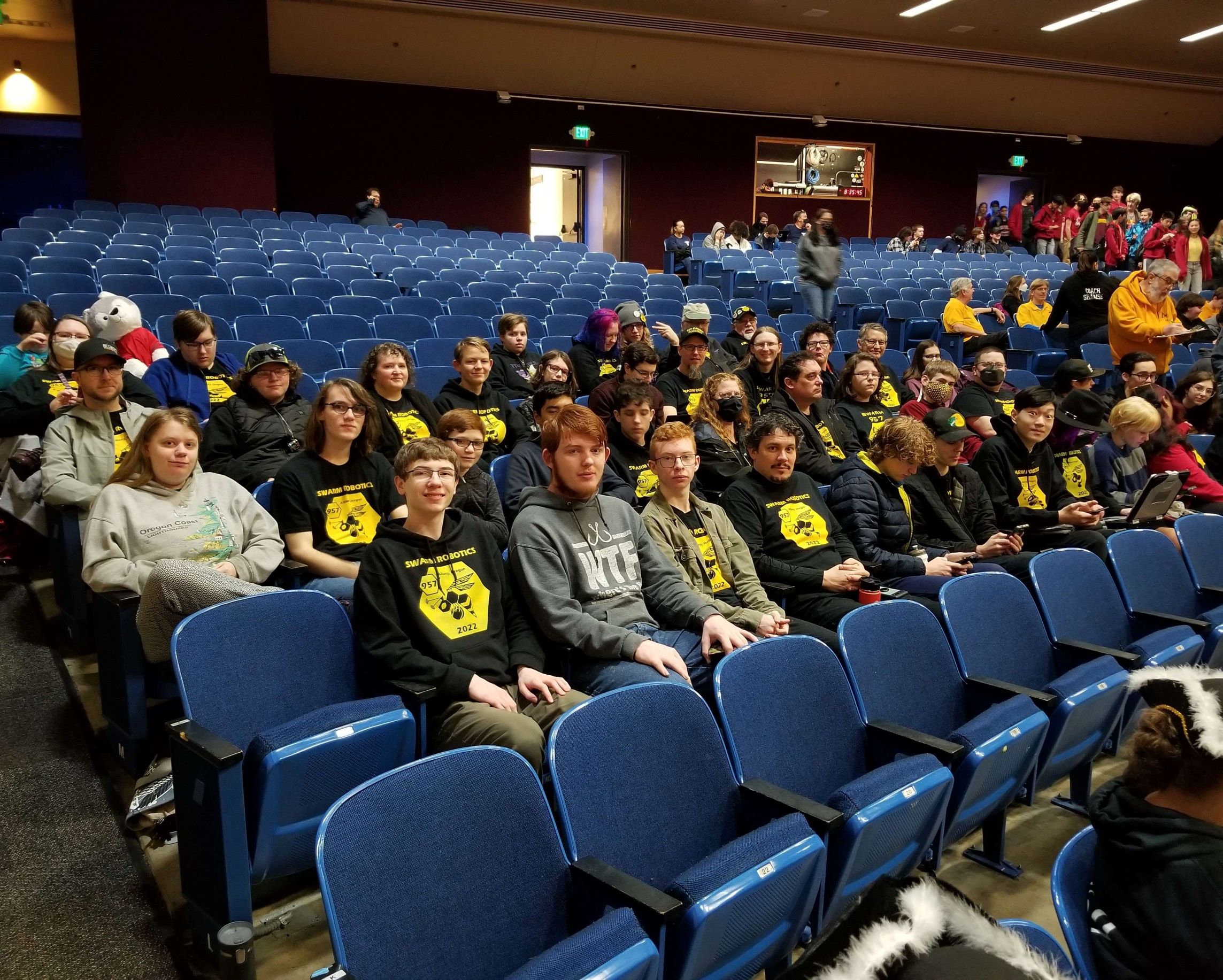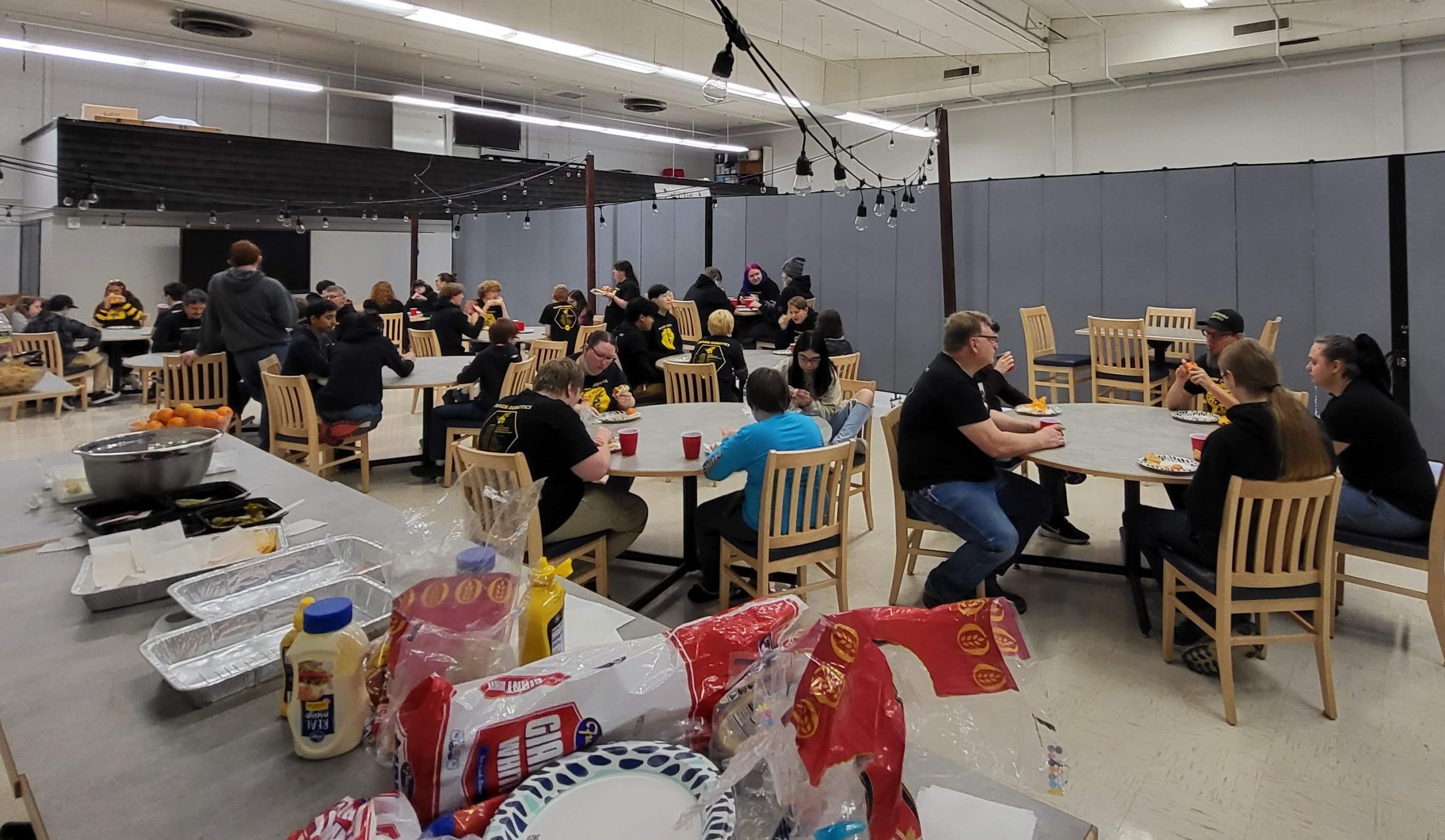 Kick-Off
Is on the 1st Saturday in January. It starts the 6-8 week Build Season.
During Build Season we meet Mondays, Wednesdays, and Thursdays in the evenings, from 6pm-9pm & Saturday mornings from 9am-5pm. There may be additional meetings for small parts of the team, as needed.
There are 2 Friday - Saturday competitions in March.
Regionals are in April & include travel to Tacoma or Cheney, Wa.

If we qualify, the next step is Worlds, also in April, which are held in Houston, Tx.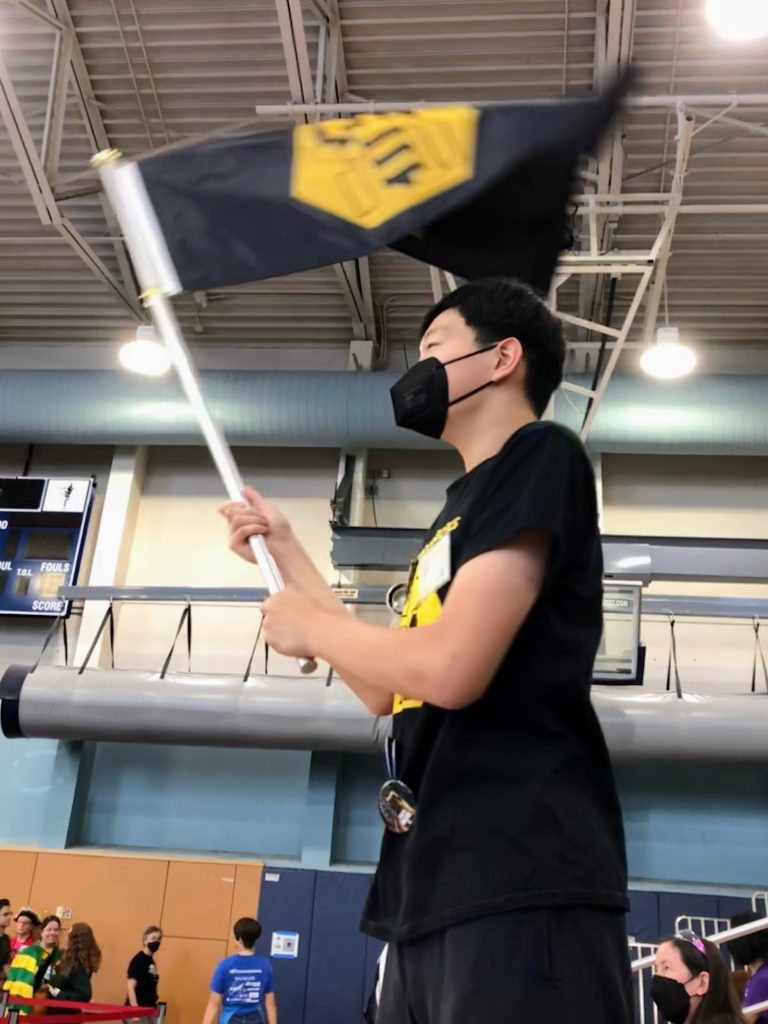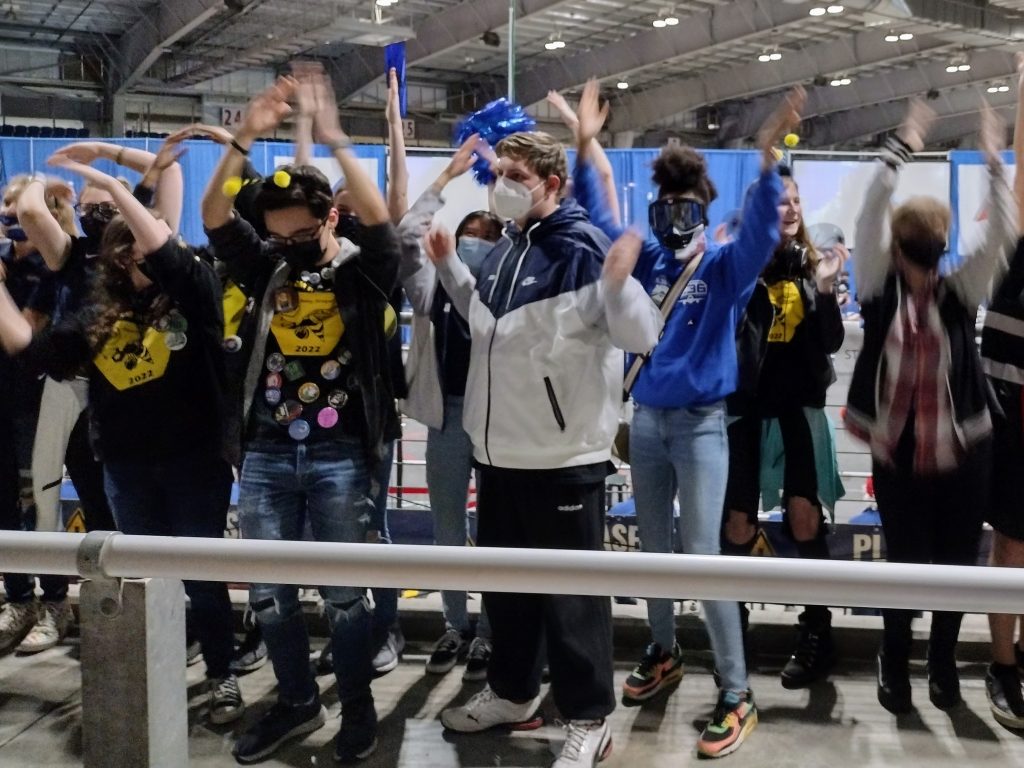 *Team members are not expected to be at all functions. We understand that everyone has other activities & obligations.
But, remember that you get out of it, what you put in. The more time and effort invested into the team, means more opportunities to learn, and to have a more active role on the team.